COUNSELING SERVICES JUST FOR YOU
Here at Mind N Body Counseling, we provide high quality care in a safe place for you where your voice is heard. We take pride in our commitment to serve all in our community with kindness, integrity, and dignity. Our core values of supporting those diversity and inclusion are reflected in our committed to LGBTQ affirmative therapy and to help empower those who are marginalized and oppressed.
Your sexual or romantic orientation, or gender identity, may not be a source of stress in your life, but the stigmas of the world have caused unwarranted anxiety for millions of people. Anxiety and stress can adversely affect your personal and professional life as well as your physical and mental health if gone unchecked.
Counseling and therapy have proven to be lifesavers when dealing with issues of this nature and everyone has right to be the best and happiest person that they can be.  The first step in feeling better is asking for help and that alone takes courage. The second step is finding a professional counselor familiar with the unique needs and concerns of the LGBTQ community. 
A qualified mental health counselor that understands the issues that confront the LGBTQ community will prove to be an invaluable asset in helping you achieve your best possible life.  We can't overstate the importance of finding the right counselor for your particular needs.  Research has proven that the #1 determining factor in whether a client gets better or not from counseling is based on how strong their relationship is with their counselor.  If you don't like your counselor or feel that they aren't listening to what you're saying, you're not going to get better, regardless of how well-trained your counselor is.
If you're part of the LGBTQ community and need help dealing with these issues, you owe it to yourself to sign-up for a FREE "No Obligation" CONSULTATION with Mind-N-Body Counseling.  We have the experience needed to help you deal with these issues and our #1 priority is helping you reach your goals, whatever those goals may be.
Together, as a CommUNITY, we stand for respect, love, and equity for all. UNITY wins!  We know that you have a choice when reaching out for help and we welcome the opportunity to help you be the best you that you can be.
10 Things Gay Persons Should Discuss with Their Health Care Providers
10 Things Bisexual Persons Should Discuss with Their Health Care Providers
10 Things Transgender Persons Should Discuss with Their Health Care Providers
Family Acceptance Project (Created by San Francisco State University)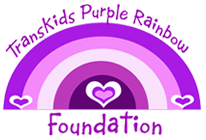 More information about community support and education available in our RESOURCES section